QUINCY — Dellbrook|JKS has begun demolition work of the former Quincy Medical Center on Whitwell Street alongside FoxRock Properties and the architects, Arrowstreet.
The demolition will be completed in three phases and remove roughly 345,000 s/f of vacant and functionally obsolete buildings.

Phase one will include the eastern portion of the property, phase two will be the western side (which includes the former emergency department), and phase three will be the tall middle portion.
Demolition work is expected to be completed by the end of July where ground-up construction of four new buildings with a total of 465 multi-family residential units will begin.
The 19,500 s/f historic administration building will be preserved and transformed into an adaptive reuse structure with amenity spaces and a new addition. "We're excited to execute a demolition of this scale in our own backyard while also preserving a major architectural landmark of Quincy in the Administration Building," said Dellbrook|JKS Project Manager Tim Dann. "This site has a lot of history so incorporating elements of the former structure with the new construction is going to create a wonderful final product."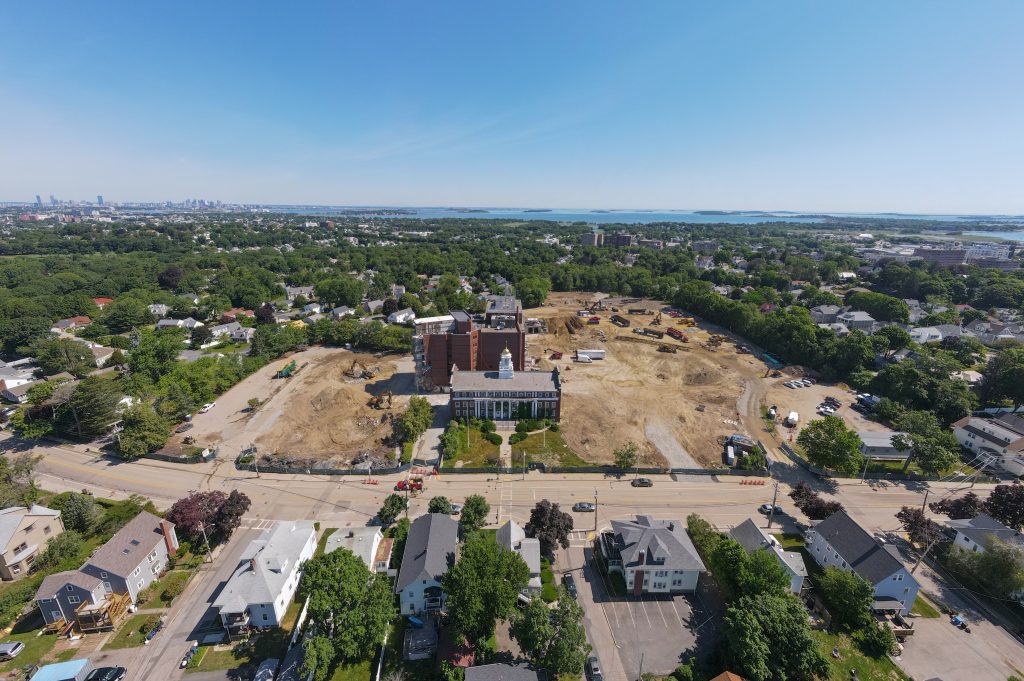 For media inquiries, please contact Emma Barrett at Ebarrett@dellbrookjks.com