BROOKLINE— Dellbrook|JKS, celebrated the ribbon cutting ceremony for 2Life Communities' Harold and Ronald Brown Family House on Wednesday, September 14th, 2022.
The Brown Family House, located in Brookline's Coolidge Corner, is a new 62,118 SF, six-story building with 62 units of affordable senior housing, designed by Prellwitz Chilinski Associates. Like all 2Life projects, the Brown Family House focuses on creating a vibrant community for its aging population by offering a variety of valuable programs and services. Additionally, residents at the Brown House are well-connected to the area with only a shared courtyard separating the complex from Congregation Kehillath Israel, the synagogue next door, and the MBTA green line just a short walk, or 2Life van ride away.
Within the Brown Family House's lobby, residents' artwork hangs on the walls, fireside seating is ample, and a mini library invites readers to borrow a book. In this same area, on the day of the ribbon cutting, 2Life Resident Katherine Wilkins said, "I know I speak for the entire community, when I tell you from the bottom of my heart that I don't think the Brown Family House is a utopia, but it sure is as close as we might ever get to one". She and other Brown Family House residents have occupied the building for about two years prior to the ribbon cutting event, which was pushed until the threat of covid-19 had minimized.
"It was wonderful celebrating the Brown Family House's official ribbon cutting and the completion of another successful project with 2Life Communities," said Assistant Project Manager, Carli Dantas. "From the beginning, we knew the Brown Family House would be a unique project, as affordable housing solutions for seniors in this area are difficult to find. This, in addition to the building's artful attachment to the neighboring temple, makes the Brown Family House truly special."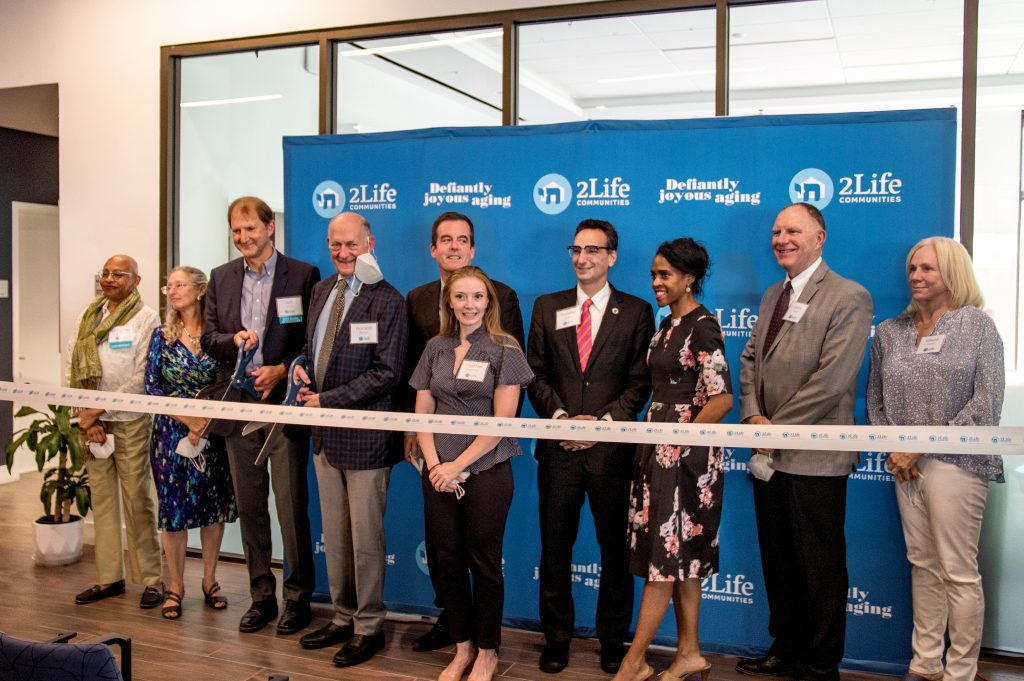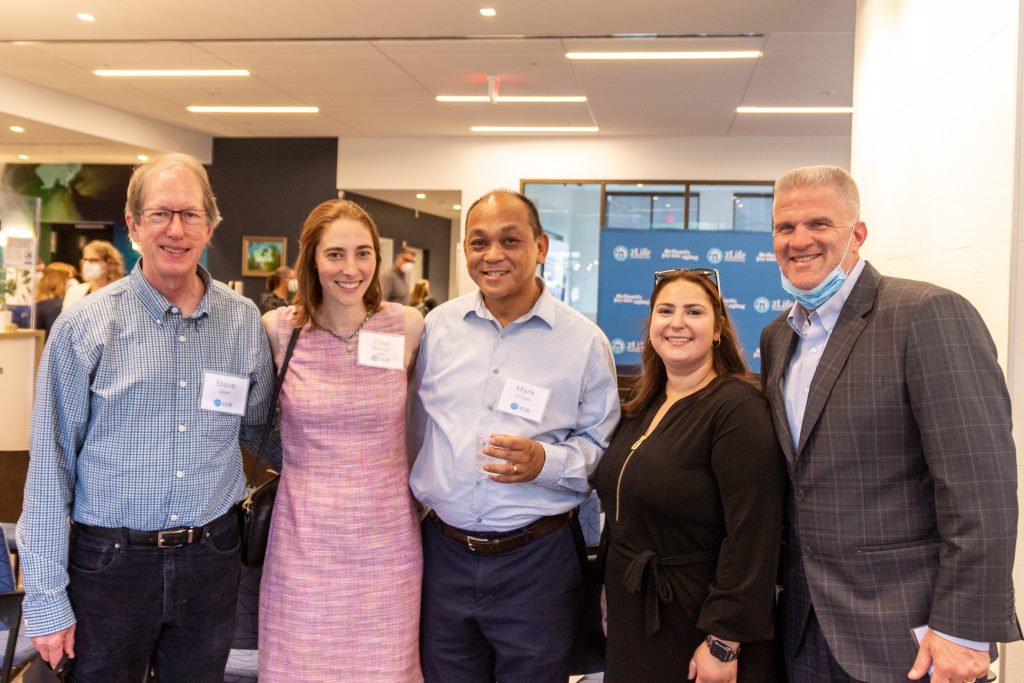 For media inquiries, please contact Emma Barrett at Ebarrett@dellbrookjks.com