PLYMOUTH— On Thursday, November 17th, 2022, Dellbrook|JKS broke ground alongside The Cape Cod Five Cents Savings Bank (Cape Cod 5) on its new flagship location in West Plymouth. The Cape Cod 5 Banking Center, designed by Smook Architecture & Urban Design, Inc will operate as a full-service banking facility, as it further expands into the region.
The Banking Center's evening groundbreaking took place at its future location, an empty plot of land situated on the corner of Commerce Way and Plympton Road. Here, Cape Cod 5 will assist businesses and individuals alike in its one-story, 5,100-square-foot, steel building, complete with a three-lane drive-up, ATM, and VAT services. Construction includes creating an abundance of offices, work rooms, lounges, a breakroom, a gallery with sliding glass partitions, storage, and space for MEPs. With a stone veneer exterior, the Banking Center will be a handsome hub of activity for Cape Cod 5 and all its services.
"Dellbrook|JKS has had the pleasure of collaborating with Cape Cod 5's team on several previous projects and is excited to be furthering our relationship through another with its new Banking Center in Plymouth," said Project Executive, Greg Inman. "We're proud to play a role in Cape Cod 5's growth and look forward to delivering this thoughtfully designed structure to the bank and community".
The New England construction management firm has previously worked on Cape Cod 5's locations in Wareham, Nantucket, Dennis, and most recently its Headquarters in Hyannis nicknamed "HQ5". With anticipated completion in late 2023, the Banking Center will be the fifth Cape Cod 5 partnership with Dellbrook|JKS.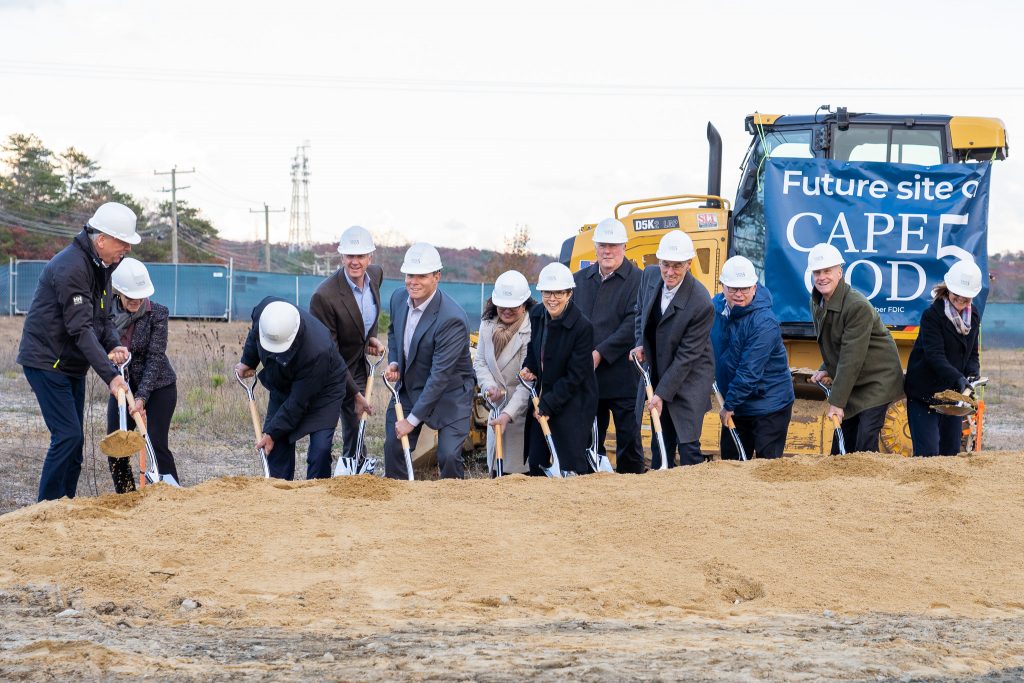 For media inquiries, please contact Emma Barrett at Ebarrett@dellbrookjks.com