← Back to News
Dellbrook|JKS and Patriots Sponsor New Outreach Van for Pine Street Inn
BOSTON— To amplify World Homeless Day on October 11th, 2022, Dellbrook|JKS and the Patriots Foundation, including both presidents Mike Fish and Joshua Kraft, kicked off a collaborative sponsorship for another Pine Street Inn Outreach Van, just in time for New England's long winter.
Dellbrook|JKS volunteers, Patriots Cheerleaders, and Patriots Players Ja'Whaun Bentley, Deatrich Wise Jr., and Myles Bryant were in attendance to pack supplies for the new, third van. Together, the group prepared outreach kits with personal hygiene items, and 100 coats, created by the Empowerment Plan, that transform into sleeping bags on cold nights.
Afterward, the volunteers received a tour of the Pine Street Inn Headquarters on 444 Harrison Avenue, which serves as a hub for the organization's critical work in outreach, emergency services, supportive housing, and job training. With five shelter locations total, and nearly 1,400 individuals served daily, the Pine Street Inn is not only the largest shelter in Boston but also New England.
Continuing the ongoing partnership with the Pine Street Inn, Dellbrook|JKS looks forward to routinely taking time to further the shelter's activities.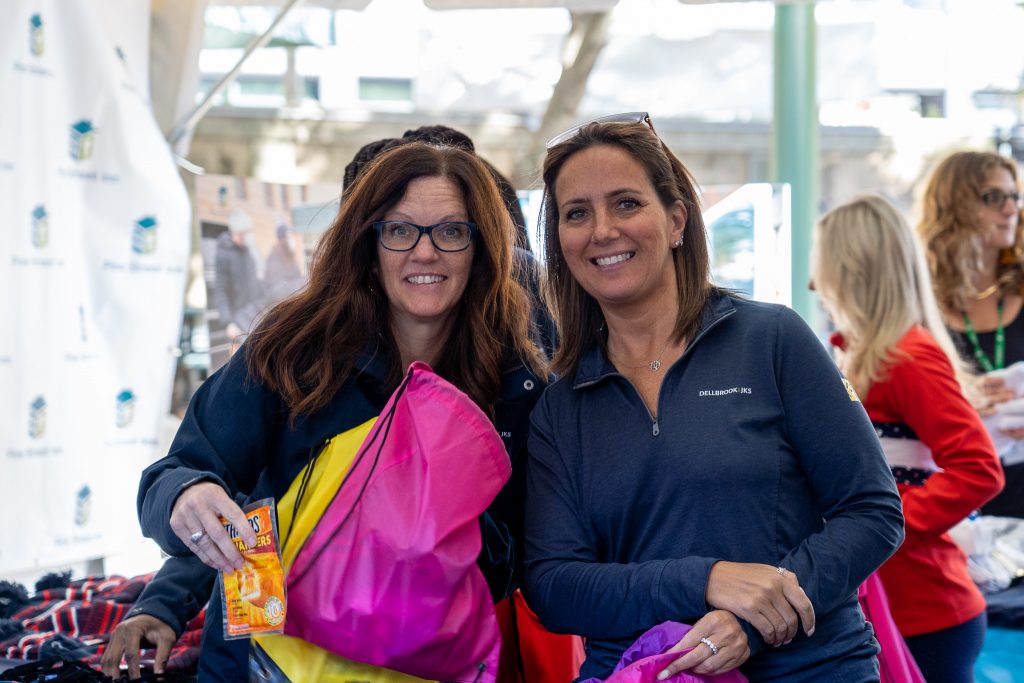 Special thanks to John Rich with the Pine Street Inn for capturing wonderful photos of the morning.
For media inquiries, please contact Emma Barrett at Ebarrett@dellbrookjks.com