QUINCY— With the final truss in place on October 19th, 2022, Dellbrook|JKS has officially topped off at the Yawkey Housing Resource Center, a new homeless shelter and hub designed by the Narrow Gate Architecture, for the charitable organization Father Bill's & MainSpring (FBMS).
After celebrating the project's groundbreaking in 2021, Phase 1 of this two-part project followed shortly. The first phase of construction included the creation of a two-story, 15,700 GSF facility that features a medical clinic, a dining area with commercial kitchen, laundry, offices, additional program spaces, and respite quarters with ten beds.
Phase 2, where the last structural piece was positioned at the ceremony, consists of a four-story 20,000 GSF building titled Broad Street Housing. Within this structure, Father Bill's & Mainspring will offer 30 studio apartments with ground-floor common space and storage to low-income individuals. Broad Street will serve as Permanent Supportive Housing (PSH), an integral part of achieving FBMS's mission of helping homeless people achieve self-sufficiency. With this building connected to the Resource Center's program spaces, residents can focus on attaining important life skills instead of worrying about their next place to rest.
"With the former Father Bill's & Mainspring Facility just across the street we're often reminded of the importance of this project and how much better the additional space will serve the organization, said Assistant Project Manager Joe Giannino. "We're proud of all the progress our team and partners have made here, and it was a pleasure sharing our efforts with the community at our topping-off ceremony."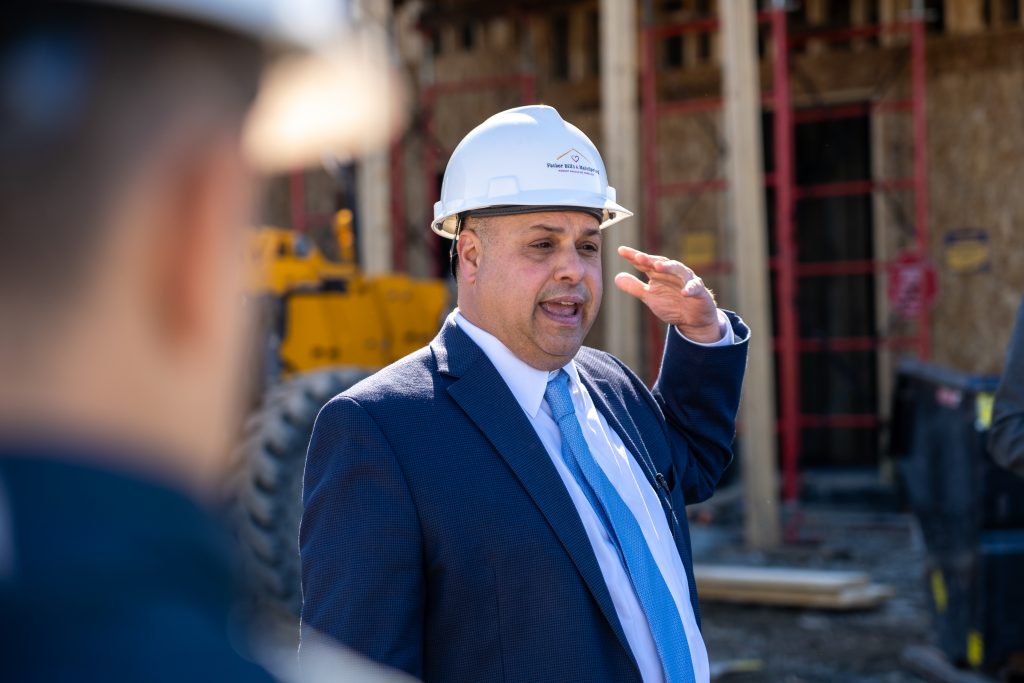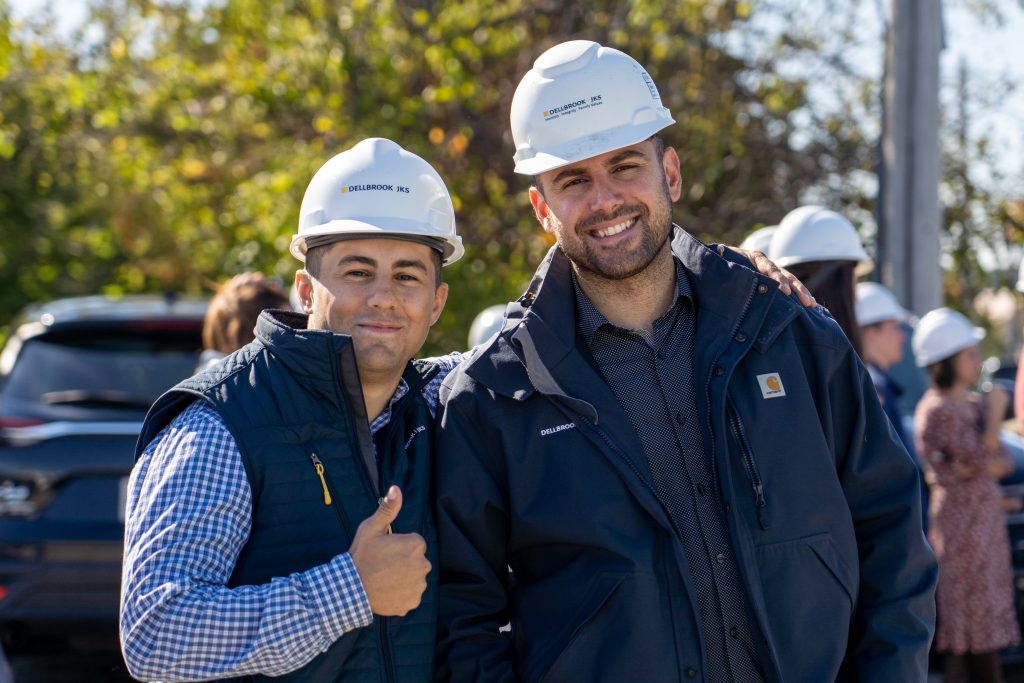 For media inquiries, please contact Emma Barrett at Ebarrett@dellbrookjks.com