WALTHAM – Dellbrook|JKS joined 2Life Communities on August 17th for the groundbreaking of Leland House in Waltham, a sustainable, three-story senior living community on 21 Newton Street.
The project is a reimagination of Leland Home, which has provided safe and affordable housing to individuals aged 62+ in Waltham for 140 years. 2Life's Leland House will maintain this mission while improving residential capacity through its 68 new apartments for seniors. Each unit incorporates an accessible and adaptable design, allowing residents to remain in their space despite changes in physical ability related to aging.
Located next to the Waltham Senior Center, the 2Life building positions its residents to have many opportunities for engagement within their neighborhood. Leland House's ground floor features a Village Center, with functional room for wellness activities, the arts, cultural programs, communal meals, and more. Additionally, 1.5 acres of outdoor space with gardening beds and ample seating expand the options of areas where residents can enjoy free time or connect with others.
Demolition of Leland Home finished earlier this month, preparing the site to welcome a 73,000 SF structure. The project will be completed to Passive House standards offering long-term economic and environmental benefits.
Leland House's anticipated completion is in the Fall of 2024! Visit here to learn more about living at Leland.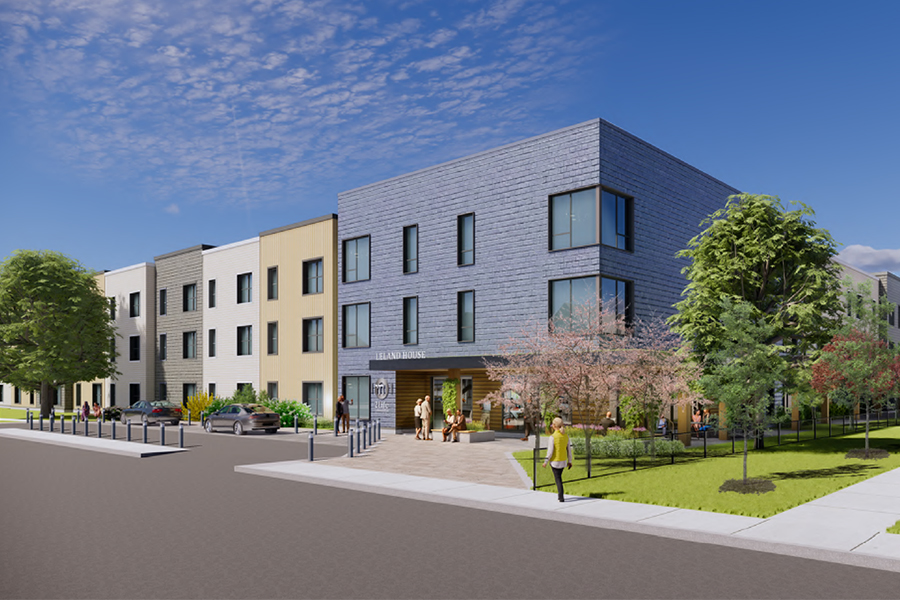 For media inquiries, please contact Emma Barrett at Ebarrett@dellbrookjks.com