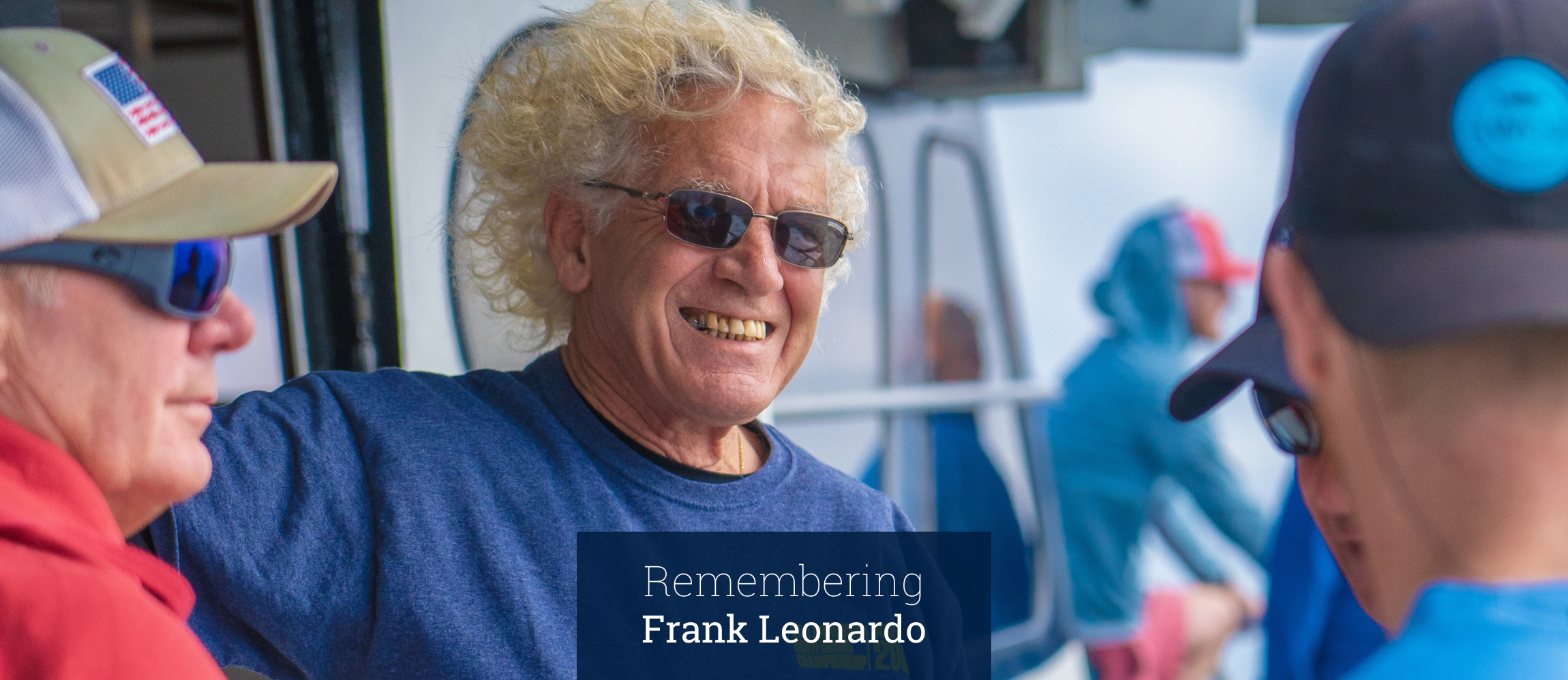 Dellbrook|JKS memorializes Frank Leonardo, a father, grandfather, and Dellbrook|JKS team member of 6 years. A man of action, this hands-on individual brought ambition, care, and humor to his work as a Superintendent and life as an accomplished outdoorsman.
With over 35 years of experience in the construction industry, Dellbrook|JKS relied on Frank's expertise for many detailed and demanding projects. His knowledge of the field, down to its most unconventional parts, made him a reliable force and a great resource to our team. Frank was well-versed in the relationship side of the industry and knew how to interact with trade workers, owners, architects, inspectors, and end-users alike. Described by Senior Superintendent Rob Solon as "top shelf," Frank was simply as good as they come.
Frank embodied what's important at Dellbrook|JKS, especially in his willingness to help wherever he could, with a smile on his face. "He never turned down a challenge and would work wherever and whenever asked; days, nights, or weekends," said Vice President of Field Operations, Ian Briggs. "Frank often told me he would never retire, and that he wanted to work at Dellbrook|JKS until he couldn't work anymore". To quote Rob once more, "He was a self-sacrificing individual, who always made the effort". His optimism and passion for work was contagious, and will undoubtedly, continue to inspire us.
When he wasn't on-site driving positive results, Frank could be found in the company of nature. He was an avid hunter, a world traveler, and an adventurer at heart. Each year, we enjoyed seeing Frank morph from construction professional to pro angler on our annual Field Team Fishing Trip, where he always had another story to tell. While he never failed to have another anecdote lined up, Frank also loved hearing from his teammates just as much. "Frank truly liked being around people, and I think it's really what kept him energized and coming back for more," said Ian.
"The day was never boring when Frank was around. He was a gentleman with an excellent attitude and a bank full of jokes," said Superintendent Jerry Bledsoe, "I'll never forget his wonderful smile and that full head of white hair. He was just a great guy, with a great aura about him". Snapshots like these, recalling Frank's unique character, are in abundance with our team and certainly, everyone who had the chance to know him.
­­The Dellbrook|JKS family will miss Frank, along with his positivity, and expertise but we are thankful for his friendship, the times we shared, and the opportunity to have worked alongside him. Thank you to Frank Leonardo, whose spirit is celebrated and remembered by our team.
For media inquiries, please contact Emma Barrett at Ebarrett@dellbrookjks.com