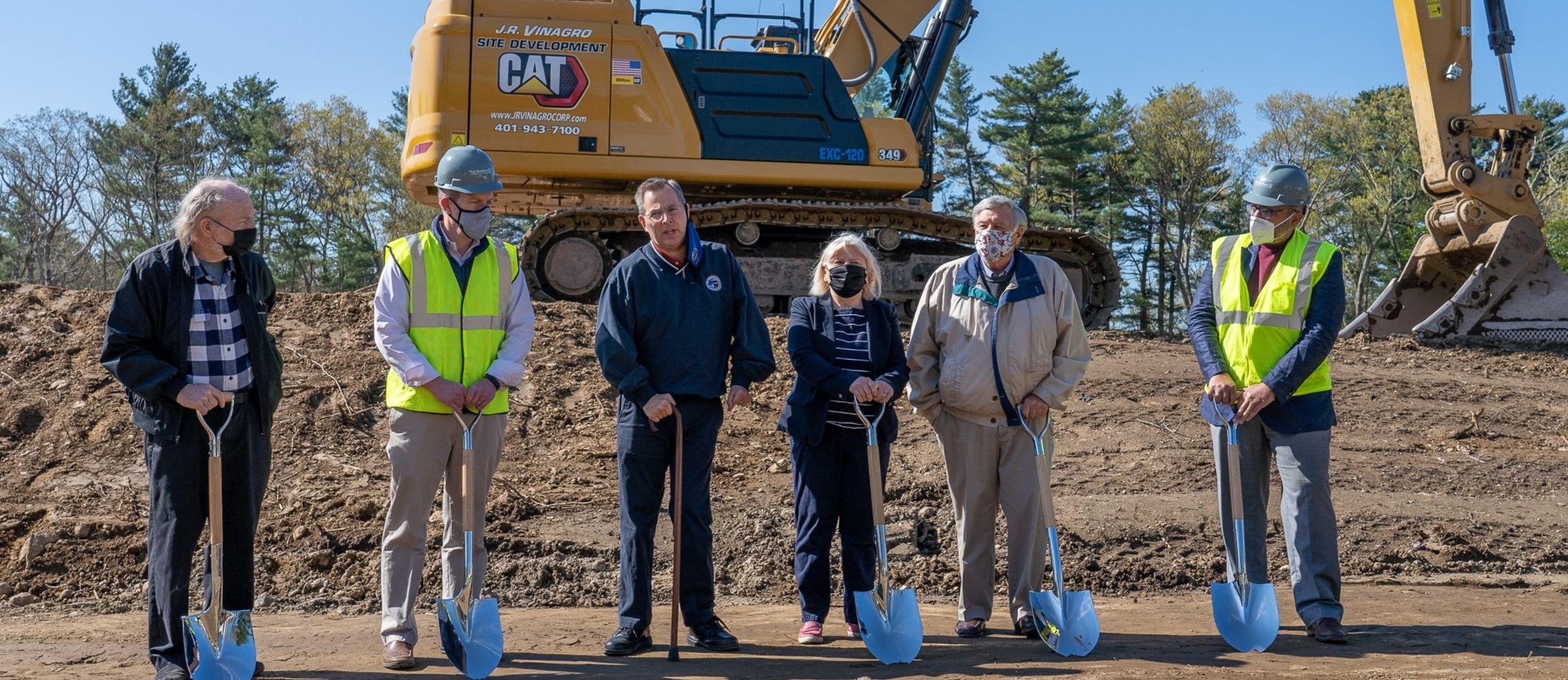 MEDWAY — Dellbrook|JKS has broken ground with Toll Brothers Apartment Living and the architects, Cube3 Studios, at 39 Main Street. This marks Dellbrook|JKS' third project with Toll Brothers.
The 232,704 SF multifamily project includes new construction of 190 units, 48 of which are affordable, with 65,200 SF of ground floor amenity space.

"We're excited to be working with Toll Brothers Apartment Living again to bring a wonderful new community with affordable housing options to the Town of Medway," said Dellbrook|JKS Project Manager Mark Imse.
Two wood-framed over slab on grade structures, one with five stories of type IIIa construction and one with four stories of Type V construction, will be built using Hardie siding and vinyl windows. The two structures will be separated by a firewall and will form one building overall.
Outdoor amenity spaces include a landscaped courtyard, a pool, barbecues grills, fire pits, a playground, fenced dog run, and 304 at-grade parking spaces.
For media inquiries, please contact Emma Barrett at Ebarrett@dellbrookjks.com