SEPTEMBER 29, 2022 — With Back-to-School just around the corner, we're highlighting a few academic clients we have recently had the pleasure of partnering with.
This list only scrapes the surface of our work with incredible academic clients.
Wellesley College
In 2021, our team completed a summer slammer renovation on the school's Beebe & Munger Halls. In addition to making interior upgrades, we took care of masonry repairs, roof repairs, and roof replacements to make the dormitories student ready.
Dexter Southfield School
We're proud to have helped Dexter Southfield build incredible learning environments and academic areas like its Athletic Facility and Fieldhouse, GUI Building, MakerSpace Classroom, and squash courts. Our team is also excited to currently be working on the renovation and expansion of Dexter Southfield's Clay Center dining hall.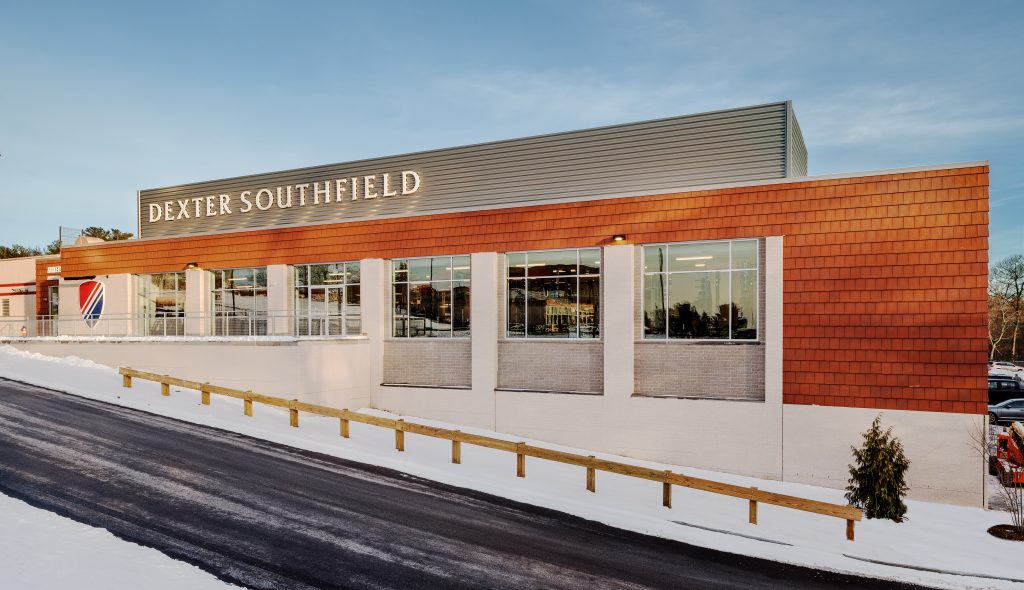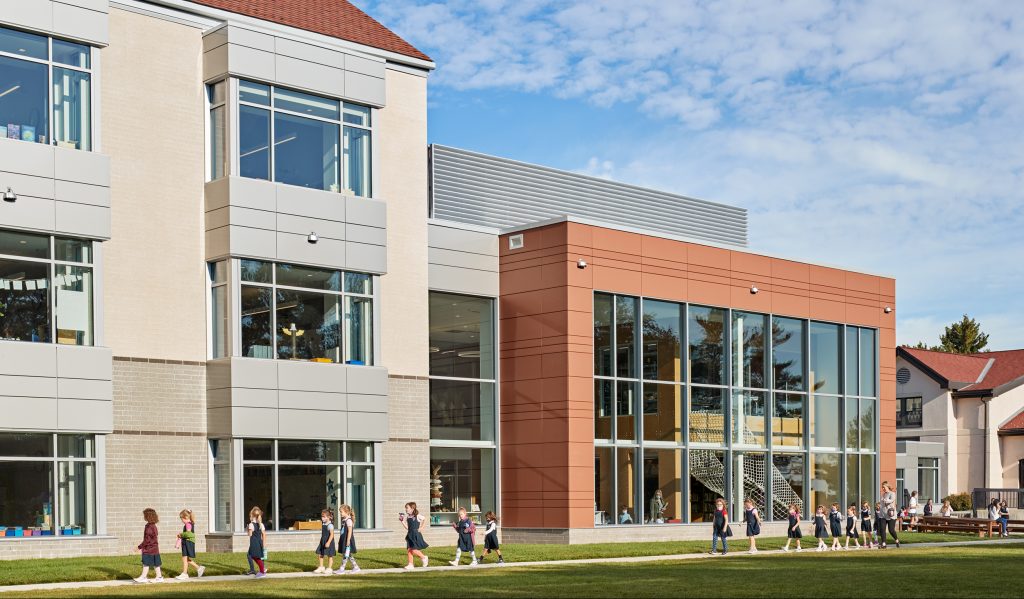 Alma del Mar
Dellbrook|JKS has constructed the Sarah D. Ottiwell Campus, a 43,000 SF building, and Frederick Douglass Campus, a 52,000 SF building, for the New Bedford-based charter school. Both locations have colorful interiors and ample classrooms, along with spaces inside and out for children k-8 to burn off steam.
Massachusetts Maritime Academy
The Cadet Housing project is just one of three projects our team has completed with Mass Maritime! In 2004, we conducted a renovation and addition to the school's Storer Building, and recently we created an Emergency Operations Training Center.
Catholic Memorial
The Yawkey Center for Integrated and Applied learning was a fourteen-month, phased renovation of an occupied two-story, 41,000 SF private high school. The Dellbrook|JKS team constructed five cutting-edge studio classrooms, collaborative workspaces, a new elevator, and a new presentation/performing space, out of an underutilized administrative area. Our team performed building-wide fire protection installation, a full electrical service upgrade, and several renovations to make additional space for administrative staff.
Benjamin Franklin Institute of Technology
We recently completed the demolition of a vacant warehouse previously occupying the 1.26-acre property at 1011 Harrison Avenue in preparation for the Benjamin Franklin Institute of Technology's (BFIT) new campus. In its place, we're constructing a three-story, 68,000 SF, building designed to hold the college's technical and trade programs.
For media inquiries, please contact Emma Barrett at Ebarrett@dellbrookjks.com